2017 Mercury Cougar Club Events
We try to keep the events as centralized as possible since many members travel from Maine, New Hampshire, Vermont and Rhode Island.
Please come to the shows and meet your fellow club members and share the stories about your Cougars, we love to hear about them and meet new people who share the same passion for Mercury's "pony" car.
Below please find the list of the CCNE's scheduled events for this year:
Our first event of the season!
House of Wheels – May 21, 2017
Opening Bar-B-Que at Bill and Nancy Pratts shop
Are You Ready for the East Coast's Biggest Cougar Event of the Year?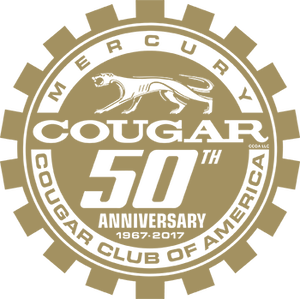 Join us June 2 to 4, 2017, at the Carlisle, Pa., fairgrounds for a semicentennial celebration of the Cougar, Mercury's luxury pony car. This show within a show, expected to draw more than 200 Cougars, will be hosted by the Cougar Club of NJ/PA, the Delmarva Cougar Club, and the Mercury Cougar Club of New England at the annual Carlisle Ford Nationals. Our clubs are proud to have as sponsors for this event the Cougar Club of America and National Parts Depot.
Explore the menu above to register through Carlisle Events, learn about the special cars on display at the show, and reserve spots at our June 3 50th anniversary celebration dinner, at the Courtyard Harrisburg West/Mechanicsburg.
Annual Father's Day Car Show at Monte Tech in Fitchburg, MA – June 18, 2017
Cookout to follow at Rich Clarks place in Luneburg, MA
46th Annual Bay State Antique Auto Club Car Show
Sunday, July, 9th, 2017!!
Endicott Estate,
656 East Street
Dedham, MA
Don't forget it always the 2nd Sunday in July!
Lars Anderson Museum Ford, Lincoln, Mercury Day Brookline, MA
August 20, 2017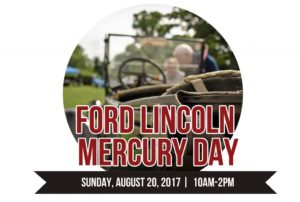 Ford Motor Company has been an indispensable facet of the automotive world almost since the beginning. Any car from this most famous of carmakers, from Model T to Mustang or from Continental to Cougar, is welcome at this year's Ford-Lincoln-Mercury Day.
Spectator admission is Adults, $10. Military, seniors, students and children 6-12, $5 and children under 6 are free. Museum Members are always free! For more information about becoming a member, use this link.
The Museum is open for your viewing until 4pm. If you are trailering a vehicle to the Lawn Event, please read this information.
Close out the Cougar season at Craig Keith's place in E. Brookfield, MA!
Info to come
Eastern Nationals
House of Wheels
Carlisle Ford Nationals
Carlisle All Ford Nationals, Carlisle, PA
June 5-7, 2015
The Orange Drag Strip Reunion
The Orange Drag Strip Reunion
Saturday, June 20, 2015 (Rain Dates: June 21, 27, 28)
www.dragreunion.com/orange-drag-reunion.htm
Bay State Antique Auto Show
Bay State Antique Auto Show
July ?, 2015
www.endicottestate.com
HEMMINGS MUSCLE MACHINES PRESENTS FALL 2015 MUSCLEPALOOZA XXII
HEMMINGS MUSCLE MACHINES PRESENTS FALL 2015 MUSCLEPALOOZA XXII
Sunday, September 6, 2015
www.hemmings.com/events/